Thomas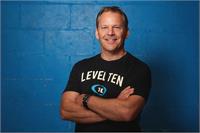 Credentials/Education:
Registered Dietitian with Saskatchewan Dietitian Association & Dietitians of Canada
Certified Sports Dietitian, Canadian Sports Medicine and Science Council
Bachelor of Science (Foods and Nutr) – University of Alberta Honours
Bachelor of Physical Education – Lakehead University
About Personal Best Nutrition Consulting:
The mission of Personal Best Nutrition Consulting is to provide sound, practical, current nutrition information and counseling to enhance athletic performance and long-term general health. The Dietitian's role is to facilitate behavior change and enhance a clients understanding and responsibility for their own food related choices. Following a thorough dietary assessment, client-centered goals and strategies are developed around meal and snack planning, eating behaviors and environment. Clients truly committed to the challenge of long term dietary changes will see great results and empowerment in their eating skills and health choices.
About Thomas & Carla:
Registered Dietitians Carla Coulson and Thomas Hamilton each have over 20 years of experience helping clients meet their health and fitness goals. They see a variety of clientele and athletes through their roles with Level 10 Fitness Centre, the Sports Medicine and Science Council of Saskatchewan and Canada Sport Centre of Saskatchewan, and the Regina Qu'Appelle Health Region. They offer a personalized consulting program designed specifically to help you achieve your goals and improve your health through proper food choices along with enhanced knowledge, confidence and behavior change. Whether you are interested in weight loss, improved performance and health or simply changing your eating habits, our dietitian's will help you develop an eating lifestyle to achieve those goals. Clients truly committed to the challenge of long term dietary changes will see great results and feel empowered in their improved eating skills, food choices and energy levels.
Thomas is currently not instructing any classes.